Perform precision corrosion inspection on materials with a surface temperature of up to 350°C (662°F). The SKOOT • HT harnesses the great features of the SKOOT crawler while adding the ability of high temperature inspection without the need for duty cycling. A powerful cooling system protects the precision components of the crawler while specialized cable management protects the cables and hoses.
Motorized Raster Arm HT sold separately.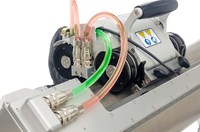 High Temperature
Coolant flows through the raster arm and crawler to protect the equipment from the heated inspection surface. Constant cooling means no duty cycling is required.
Handheld Controller
Control all aspects of the crawler, raster arm and cooler remotely with the handheld controller.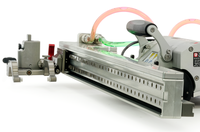 Corrosion Inspection
A high temperature capable 600 mm (24 in) raster arm is programmable for any number of corrosion mapping tasks. Various probe holders are available to carry any number of probe and wedge combinations.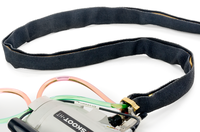 Cable Management
Specialized tubing protects the instrument cables, irrigation tubes and coolant hoses.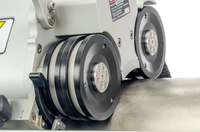 Magnetic Wheels
High Temperature magnetic wheels are specifically designed to dissipate heat and maintain integrity on a heated surface.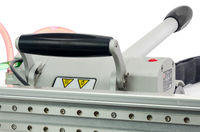 Handles
The handle and manipulation handle assist with crawler placement on the scan surface and steering adjustment.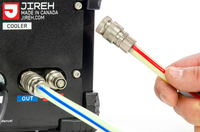 Quick Connect
The hoses are outfitted with an ingenious quick connect system that prevents any dripping or leaking when connecting or disconnecting hoses from the system.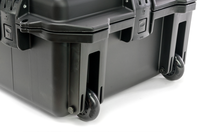 Rugged Carrying Cases
Strong cases protect the equipment during transport too and from projects. Heavy-duty wheels are provided to assist with heavy cases.
Three Year Limited Warranty
All repairs which are not caused by physical damage are entirely covered with our 3-year warranty.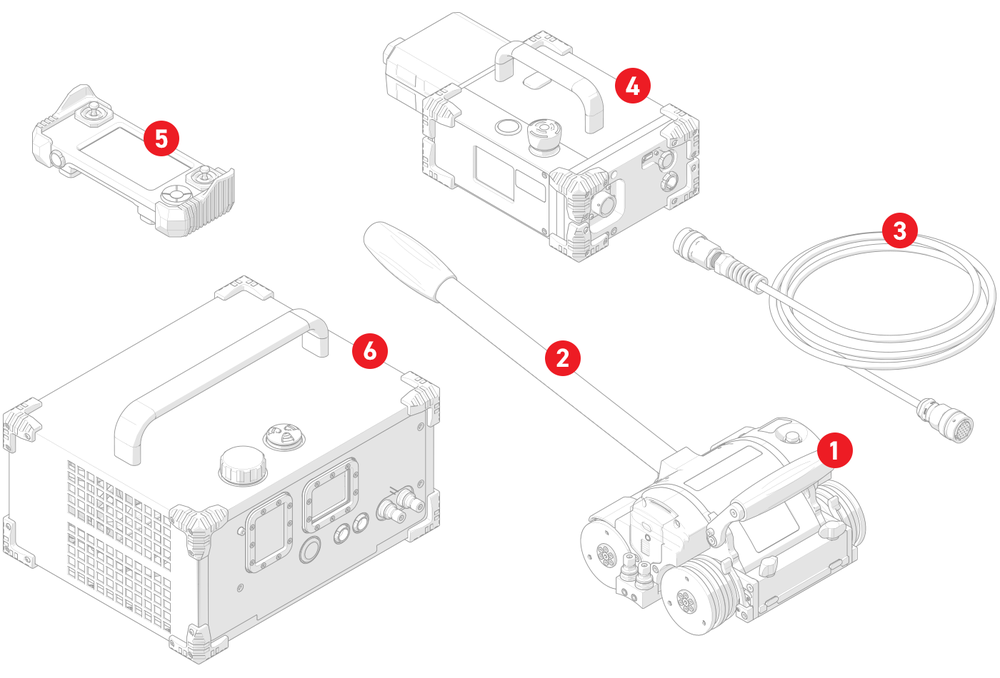 SKOOT HT Crawler
The powerful crawler has been fitted with a cooling apparatus to protect the internals during high temperature scanning. The cable retainer provides cable management, and the swivel mount is the attachment point for accessories.
Manipulation Handle
The manipulation handle is used to mount the crawler on the scan surface, as well as make steering adjustments during inspection.
High Temperature Umbilical
Designed to withstand high heat, the umbilical must be used with the high temperature cable management included with this system.
Power Controller
Compatible with various plug styles, the power controller activates and powers the entire system. Compatible with battery power, the power controller connects to the user instrument and handheld controller.
Handheld Controller
Control crawler speed and distance with the handheld controller. Alternate menus allow the programing of raster paths and system settings. Activation of the cooler is also available using the multifaceted handheld controller.
Cooler
A high-performance cooling system which cycles coolant through the crawler and raster arm.