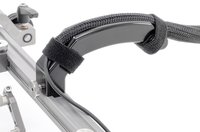 STIX Frame
The STIX frame includes a convenient handle for scanner control and cable management.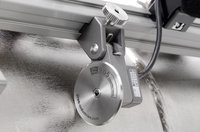 Spring-Loaded Encoder
A spring loaded encoder ensures accurate scanner positioning. The 5V DC TTL encoder is fully compatible with all standard instruments.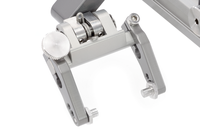 Spring-Loaded Probe Holders
A simplified probe holder is used to provide adjustment and quick setup of PCS. Due to its modular design most major types of TOFD wedges can be accommodated.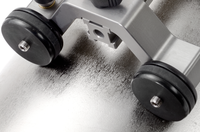 Wheels
The magnetic wheels are coated with urethane to reduce the effects of foreign debris obstructing the rolling of the scanner. Increase the flexibility of the system with the with additional magnetic wheels (sold separately) which increase the magnetic attraction when required.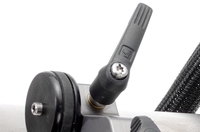 Brakes
Brakes are provided to lock the location of the scanner in a required position.
Warranty
Three year warranty ensures your product always performs.
SCANNER
Stix frame with 35 cm (13.8 in) frame bar
PARTS & ACCESSORIES
Spring-loaded Encoder, 5 m (16.4 ft) encoder cable length
Spring-loaded probe holder x2
Handle
Probe holder spare parts kit
4 mm ID irrigation kit (7/16 in quick connect)
Cable sleeving 1.5 m (4.9 ft)
User manual
Rugged carrying case
TOOLS
Loom installation tool
3 mm hex driver
Wrench for pivot button adjustment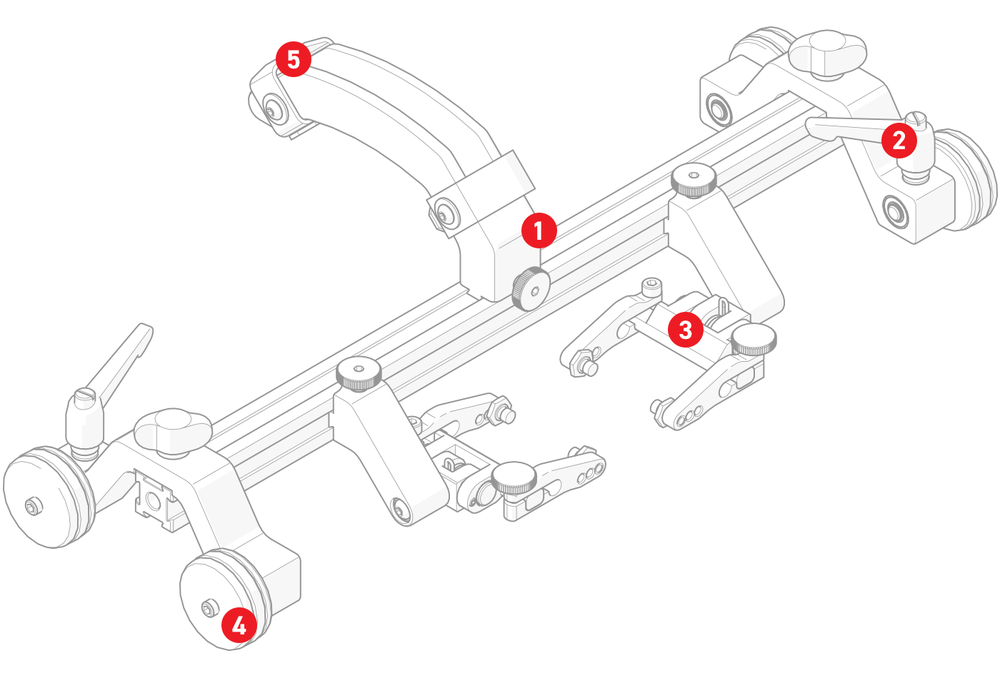 1 STIX Frame
The handle acts as a means for scanner control.
2 Brake
Dual brakes lock the magnetic wheels to prevent unwanted scanner motion.
3 Spring-Loaded Probe Holder
Simplified probe holders carry TOFD wedges with ease.
4 Wheels
Magnetic wheels adhere the scanner to the ferrous scan surface. Additional magnetic wheels may be added to the scanner to increase the attraction to the inspection surface.
5 Cable Management
Route the cables and hoses through the handle and provided sleeving.